Marketing Problems We Can Help You Solve
At ClearDev, our mission is simple: partner with great organizations and make them greater through increased sales, growing their user base, and building awareness. We are your technology partner and trusted advisor, a team of professionals to help guide you through the challenging digital marketing landscape. Below are the most common problems we're hired to solve: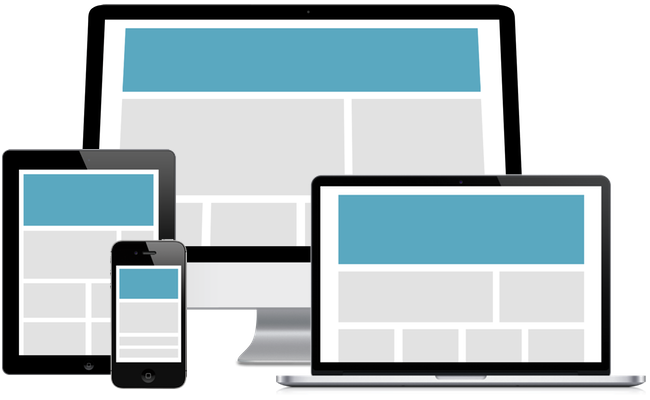 "WE DON'T HAVE A WRITTEN MARKETING STRATEGY, OR HAVE ONE BUT HAVEN'T UPDATED IT RECENTLY"
In our experience, the most successful companies have two key factors: an amazing product and a carefully planned marketing strategy. We've watched businesses fail because they didn't invest the time and energy into developing a proper marketing strategy, even though their product was excellent. At ClearDev, it's our mission to help turn your business into a household name, and position you as a thought leader in your industry. We want to help you succeed – if you have an amazing product, service or platform, we can create a strategy that will put your product directly in front of your target customers, build their trust, and win their business. We've done this for business to business industries and business to consumer industries. If this is a challenge you're facing, contact us for a confidential assessment of your existing strategy.
"OUR SALES TEAM NEEDS MORE QUALITY LEADS"
The old model of an outbound-centric marketing approach is fast being replaced, or at least supplemented, with a quality inbound marketing campaign. Read this article for a more detailed explanation. Think of us like your hungry new salesperson, actively hustling to bring in new business. If your sales team would like to receive higher quality leads on a more consistent basis from interested clients, contact us for a confidential discussion so we can show you how.
"WE'RE STRUGGLING TO STAY ON TOP OF ONLINE MARKETING – WHAT SHOULD WE BE DOING AND WHY?"
At ClearDev, our job is to know the best tools and how to use them. Think of us as your new marketing department, but one that doesn't take vacations or ask for time off. In our partnership, we help you develop and execute a strategy that aligns with your company goals and key performance indicators (KPIs). We have access to all of the top tools and know the most creative ways to use them. And unlike paid employees, you can fire us at any time if we don't produce. Our job is to increase revenue for your business. If this is a problem you're facing, contact us to set up a confidential discussion, so we can determine the most appropriate strategy for your business.
"WE'RE INVESTING IN MARKETING, BUT DON'T KNOW HOW TO MEASURE THE RESULTS"
A common problem we solve is measuring the results of your marketing efforts. During our discovery process, we establish key performance indicators that will help you gauge the success of your campaign. These will vary on preference, but may include and increase in followers across social channels, engagement on your blog measured by shares, and/or email subscriptions. While great indicators, we tend to focus on the one that matters most – increased revenue. After all, if you are investing in marketing, you should expect a return. If you'd like some clarity on which efforts are producing results, contact us to setup a confidential discussion.
"WE NEED AN HONEST ASSESSMENT OF OUR BUSINESS?"
Our team has collectively worked in virtually every industry and we've consulted with a very diverse group of clients, from high traffic blogs, startups, manufacturing firms, service providers, and everything in between. Often, we're called in when the business is considering a shift in strategy, as recommended by another consultant or through internal decisions. We can help you navigate difficult business decisions, assess your business plan, and guide you in implementation. We are able to weigh alternatives and estimate time and cost involved. If you need an honest assessment of your business, contact us to setup a candid and confidential discussion.
"WE'RE NOT SURE HOW WE SHOULD BE USING SOCIAL MEDIA AND/OR BLOGGING"
At ClearDev, we're huge proponents of an inbound marketing approach – we write and speak about the topic frequently. We realize there are endless sources of information out there on what you should be doing and how you should be doing it. Sometimes these opinions conflict, making it difficult to understand how these topics should be applied. We know what works, and we back it by case studies and result. If you're struggling to understand what you should be doing online, contact us for a confidential discussion, and we'll gladly show you.
"WE ARE FRUSTRATED BY HAVING MULTIPLE VENDORS FOR COPYWRITING, WEB DESIGN, MARKETING, ETC."
At ClearDev, you have one point of contact and a team that handles everything, with the highest standard of quality and consistency. We advocate a marketing first approach to everything we do. Decide the strategy first, and let that guide all subsequent decisions. We are you one stop shop for strategy, web design, copywriting, branding, illustration, blogging, social media management, videography, and photography. We have relationships with the top vendors and a streamlined and systematized fulfillment process. Say goodbye to the headaches that come with managing multiple vendors. If this sounds like a problem you're facing, contact us to setup a confidential discussion, and meet your new team.
"WE WANT TO CREATE AN INBOUND MARKETING CAMPAIGN, BUT AREN'T SURE WHERE TO START"
Inbound marketing campaigns start at ClearDev. We can assist with developing a systematized approach to your inbound marketing campaign. We can help you setup the software, train you on how to use it, then either execute the strategy with our team or guide yours. If this sounds like a problem you're facing, contact us for a confidential discussion so we can walk you through our proven process and get you started.
It Starts With a Free Consultation
Ready to see if we can achieve great things together?  Curious to know how we can adapt our capabilities to fit your needs?  It all starts with a conversation.