Powerful tech tools & services for

art galleries.

publishers.

headhunters.

health & fitness professionals.

designers.

artists.

authors.

creatives.

consultants.

entrepreneurs.

coaches.
Who We Are
Founded by James Thoms & Paul Mayson, ClearDev was born in NYC as a side project. We needed a way to have a flexible web hosting environment for our clients without the restrictions of the day. So, we bought a few servers, found a datacenter here in NYC that could accommodate a small operation, and we were off to the races. Before we knew it, we were hosting some decent sized companies, and some pretty big independent blogs (those were big back then...). Soon after, we did our first joint development project and away we went...
Together, we bring decades of collective experience in web design, development and marketing built on a solid background in the art, professional services, and book publishing businesses. At no point during our process will you be wondering 'what's next?'. We have a powerful process developed over many projects to be the most effective way to build a fantastic website that drives quality traffic and leads. Plus, we can build completely custom web applications so you're not stuck within the confines of a platform like Drupal or WordPress (although we use those too!).
Of course, a website is only as strong as the results it produces over time. We work with you to understand what it takes to move the sales needle, and how your clients want to interact with your products & services. Then we implement smart direct response and inbound marketing plans matched with effective design and web development to achieve amazing results.
Born in New York City, and now with a second office in the heart of Fairfield, Connecticut, ClearDev helps organizations from all over the world. We're no strangers to working with clients down the block, or remotely across the US and abroad.
In both Brooklyn, NY and Fairfield, CT, we're leaders in the local web industry, organizing and speaking at events like the WordPress Fairfield, and re-launching WordCamp CT in 2019.
James Thoms
Co-founder, Digital Architect & Developer
---
A New York City native with over 25 years of web development experience and can take the lead on everything from building and installing servers in a data center to heading up and participating in the full development cycle for projects. This includes devising the initial software design and database schema, writing MySQL stored procedures, developing administration tools, writing customer facing responsive database driven pages, and cross browser/platform testing. Front, back, and inside out web development, what's commonly called a "Full-Stack" LAMP developer.
Fun facts...
Taught Computer Science at Pace University even though I was younger than many of the students.
Doing my first Olympic distance triathlon in 2018.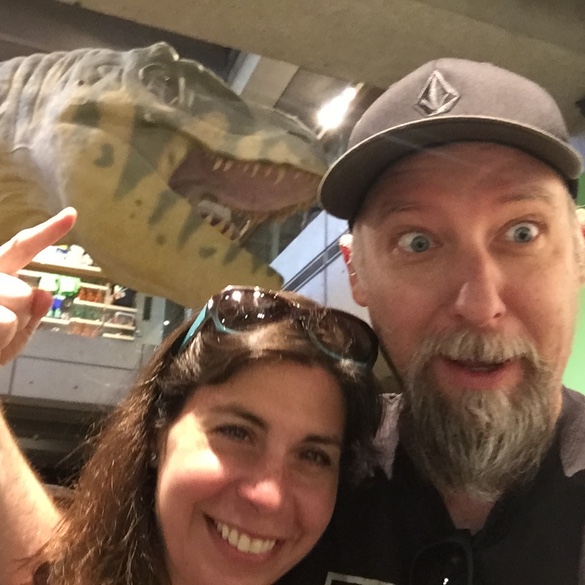 Paul Mayson
Co-founder, Sweeper
---
In 2001 Paul entered the tech world from the marketing side of life in order to drive web projects forward while always looking out for the original marketing objectives. In a corporate environment, Paul took a hands-on approach to web design & development work to keep on track and prevent the dreaded "slippage" that was becoming the norm. With the ability to communicate technical topics in an uncomplicated fashion, Paul floats between the client, developers and designers, and works to keep things on track while picking up the digital bits and pieces where needed.
Fun facts...
Abandoned a sprint triathlon due to a panic attack about 5 minutes into the swim.
I have a 16 year old mini daschund that bites me everyday.
So, what's your story?
Now that you know a bit about us, we want to hear more about you. Tell us about your business, your goals this year, and your story. We'd love to see how we can help you write the next chapter.