The most powerful and easy-to-use
artist registry platform available today.
Finally a platform that lets your students & members build and manage their own portfolios, share events, and feature work. Plus, curated shows can be created and managed right from the application. Tested on over 100,000 portfolios, the ClearDev Artist Registry platform is custom built to become your new website, or integrate perfectly within your existing structure and branding.
Robust Portfolios
Artists can create as many albums as you want and they can be displayed in various ways... Grids, sliders, masonry - you name it!
Artist Search
Search for artists and even filter by different categories or mediums. You choose the criteria and we can set it up.
Visual Admin Panel - No Coding
Manage users, create albums, organize curated shows, arrange work, and more with no coding or technical background.
"It is invaluable to our arts community."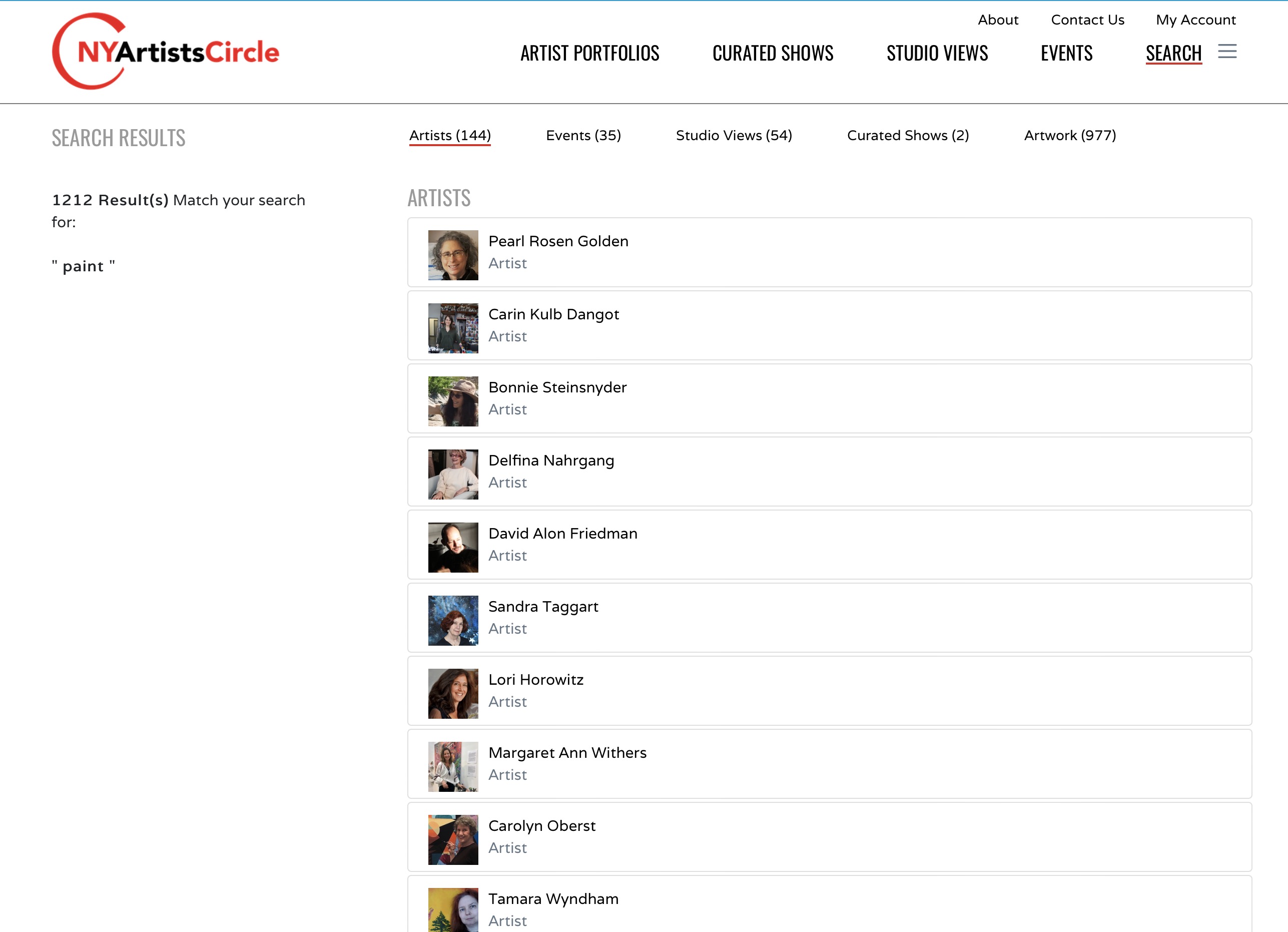 Search Deeper
Want to search for more than artists? Go deeper - even down to the titles and descriptions of individual pieces.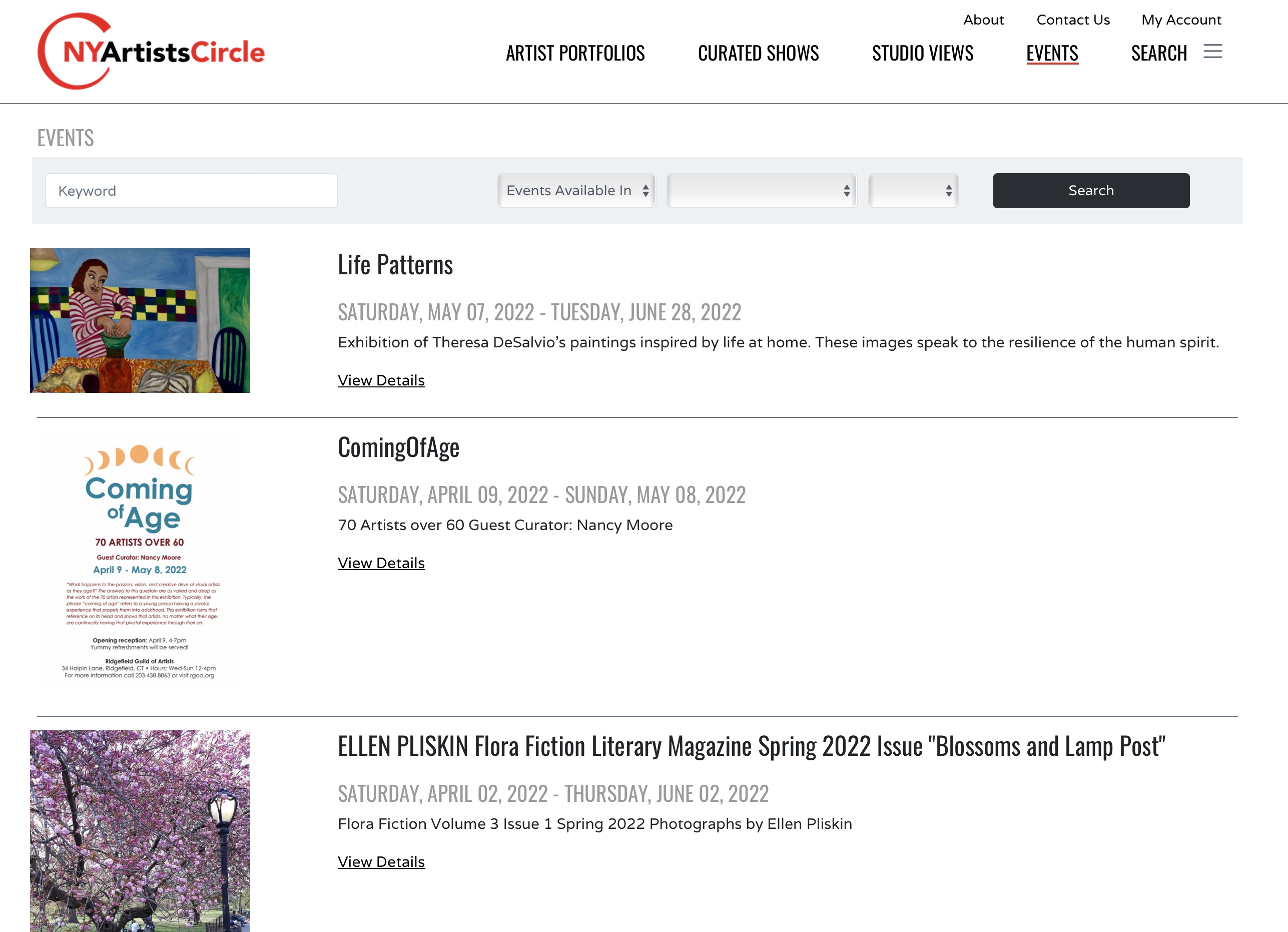 Share & Search Events
An effective way to spread news in an art community, artists can submit events to display on their portfolio as well as a centralized area.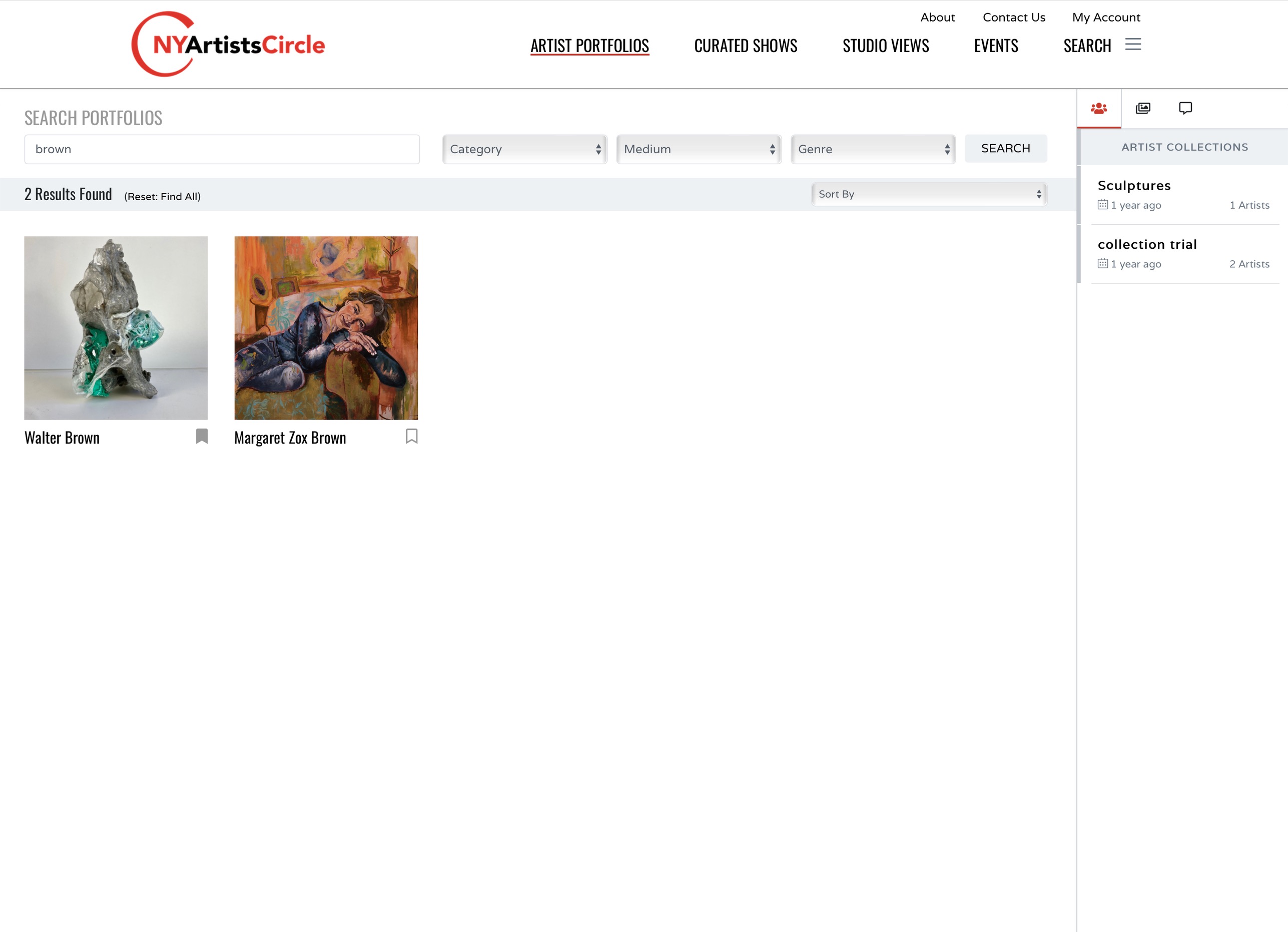 Save Favorites
Artists and registered users can search and save not only their favorite artists, but favorite work.
Questions? Think this could help your organization?
Let us learn more about your organization & goals. Take a minute now to schedule a 15 minute phone call. Click the big button below to schedule a time that works best for you!
Clients - Current and Past






We approached ClearDev because of the excellent website they built for White Columns, a non-profit arts organization in NYC. In fact, every time we encountered a website of an arts organization we liked, we learned that ClearDev had created it!

Once we reached out to ClearDev and began to work with them, they helped us to clarify our vision and our goals, and to transform that vision into a beautiful and practical website tailored precisely to our needs.

We found the experience exciting, gratifying, educational and thoroughly professional. The resulting website has been beyond our expectations in functionality and aesthetics. It is invaluable to our arts community.

We recommend ClearDev wholeheartedly to any organization or individual, who needs a custom website or is interested in using their elegant and customizable system.
Free up your time: Artists login, create & update their own portfolios
No more chasing down artists for updated work
Insanely easy-to-use portfolio creation tool
Artists are contacted without revealing personal contact information
Allow for one or multiple albums per artist
Artists can be organized in many ways. Category, Medium, Genre - you name it.
Embed YouTube or Vimeo videos right into a portfolio or album.
Artists can submit events inside their portfolios
Artists build and update CVs & Statements of Work anytime
We provide the tutorials and 'how to' info so you don't have to
Next level capabilities are
already built-in
Connect with Stripe and manage memberships & payments
Online curated shows all submissions handled online in the app
Search for artists or go deeper into work, events, and more
Members and Users can bookmark and save favorite artists and pieces
Site visitors can create an account to build out a custom experience
Designate when to open membership sign up windows
Artists can be contacted directly from the site without revealing personal info
Members choose where and what they'd like to be contacted about
Artist updates are available with the click of a button - no waiting
Reach out to learn more or schedule a demo